Month of Customer Love Updates
February is the month of love and at AQUAOSO it is the month of Customer Love! We have taken in a lot of feedback and implemented the following features and updates:
Updated Idaho water delivery data
Water District Cost and Zones
Water cost and water district zone information is now provided to help you further cut down on research and call time. We display water cost information for 255 water districts, specific water district zone information for 16 districts, and have updated contact information for 500 water districts.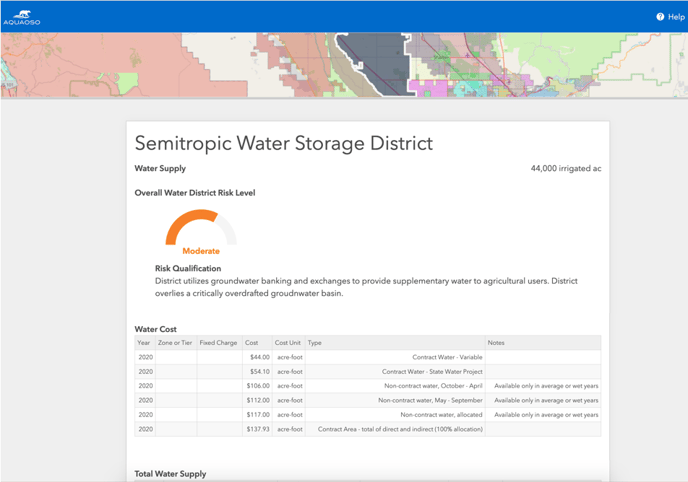 ---
Custom Structured Fields
You now can add custom data fields to APNs and parcel groups so you can track what's most important to you - like if a property is leased or owned or which relationship manager works a loan. Administrators can set custom data fields for users within your organization to populate.

In your settings from your AQUAOSO Dashboard, select 'Configure' to add or modify custom fields in the Research platform. Add data to your custom fields by accessing the new Custom Data tab in your Groups or by selecting a parcel on the map and adding information into a custom field in the right sidebar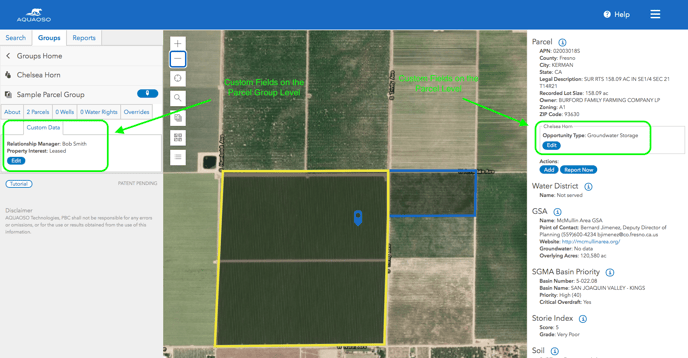 ---
FEMA Flood Codes
More clarity is provided while reading reports with the addition of FEMA zone code and panel narrative descriptions, which provide insights into potential property and insurance impacts.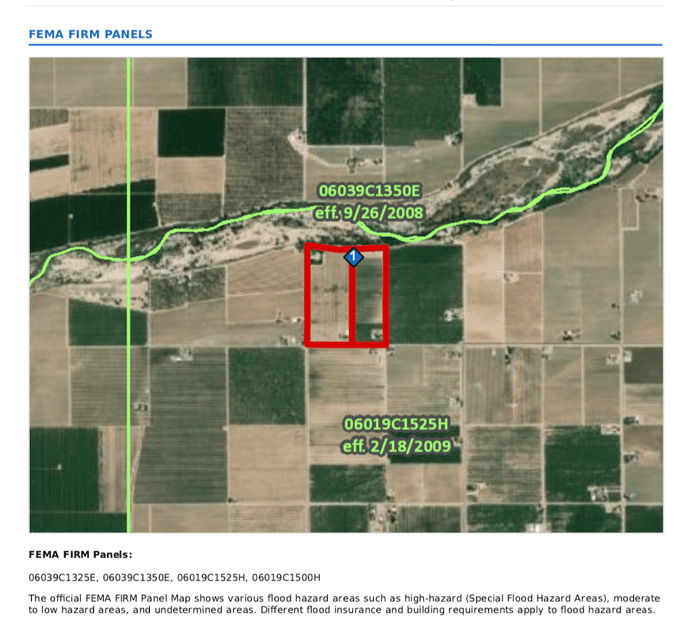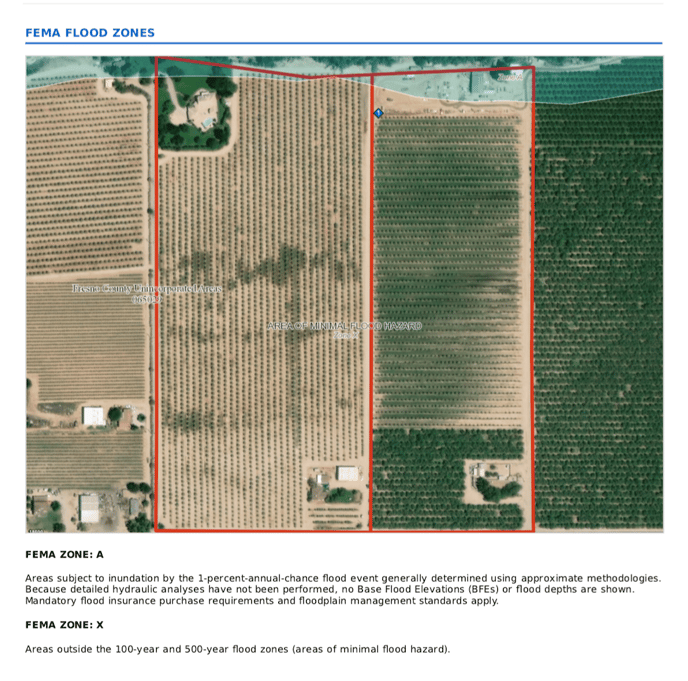 ---
Parcel Information Layer
With the new Parcel Information Layer, you can view ownership, APN, and the recorded lot size for parcels within your map view! Don't forget to zoom into the map to see this data appear.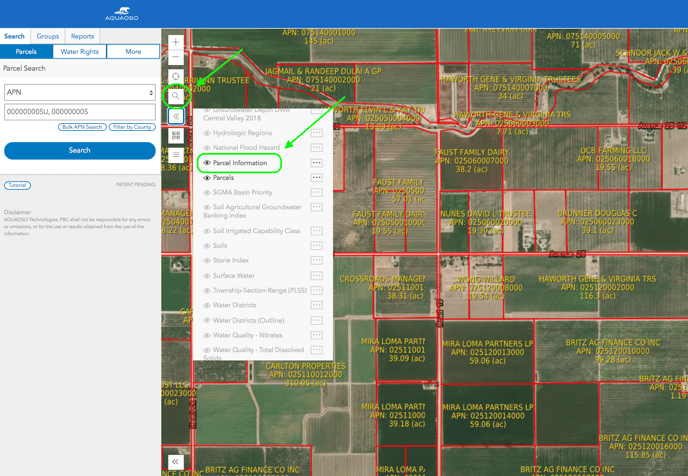 ---
Miscellaneous Updates
Due to popular demand, we have increased the PDF reporting limit from 30 to 40 APNs. Now you can spend less time splitting up your parcel groups and run larger property reports!

We also updated Idaho water delivery data, California parcel data, and endangered species critical habitat data in all states.

The zoom level of the Research Tool map is focused on the state(s) you subscribe to and Montana water right type search is made easier by no longer requiring spacing to display search results. Water Right Application Numbers in Montana have multiple spaces in them.

Set your time zone so the correct date and time is displayed for Notes and Attachment in the Research Tool and AQUAOSO report.
Click on your name → User Account Profile → Edit Timezone
---
The AQUAOSO team thanks you for sharing your feedback! Let us know what you think about the updates here!