Updates to: Well Reports, Groundwater Quality Indicators, Wetlands and Endangered Species Feature, and Water Demand
Updates to Well Reports
As you have probably noticed, a lot of changes were made to well reports, including data and display updates. Previously, you could only see a representative well for the purpose of getting the groundwater depth. We now provide all well reports for a certain location.
In our latest release, we now give you the ability to add well reports to your parcel groups. This allows you to track all the wells on a farm or investment, history of well output (GPM), depth of the well (when available), and confirm the ownership and exact location of the well. Any well reports you add to a parcel group will show up on PDF reports for those groups!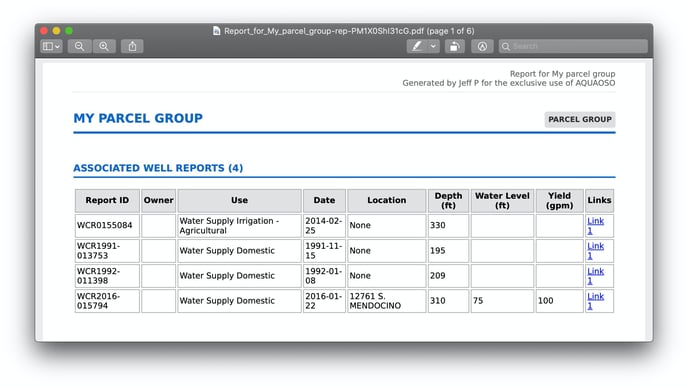 Groundwater Quality Indicators
Last year we added a map layer showing the groundwater wells that exceed the state's limit of nitrates and total dissolved solids. We now show all the well exceedance reports (not just the current one) in two places:
When clicking to "View" more parcel details, and
On a PDF report, above the "Parcel Composition" section:

Wetlands & Endangered Species
Last year we also added Wetlands & Endangered Species to our selection of map layers. Now you can view this information in the sidebar when clicking "View" more parcel details and on PDF reports.
Making Reports More Useful
Mailing Address: Mailing addresses are now available on PDF reports under "Mailing Info".
ZIP Files: Every PDF report will have a corresponding ZIP file with all the maps used to render the PDF, as well as an HTML version of the PDF report. Click the "Download Assets" link to access these.
Improvements to Water Demand
We have made significant updates to our water demand feature, which is now available in PDF reports!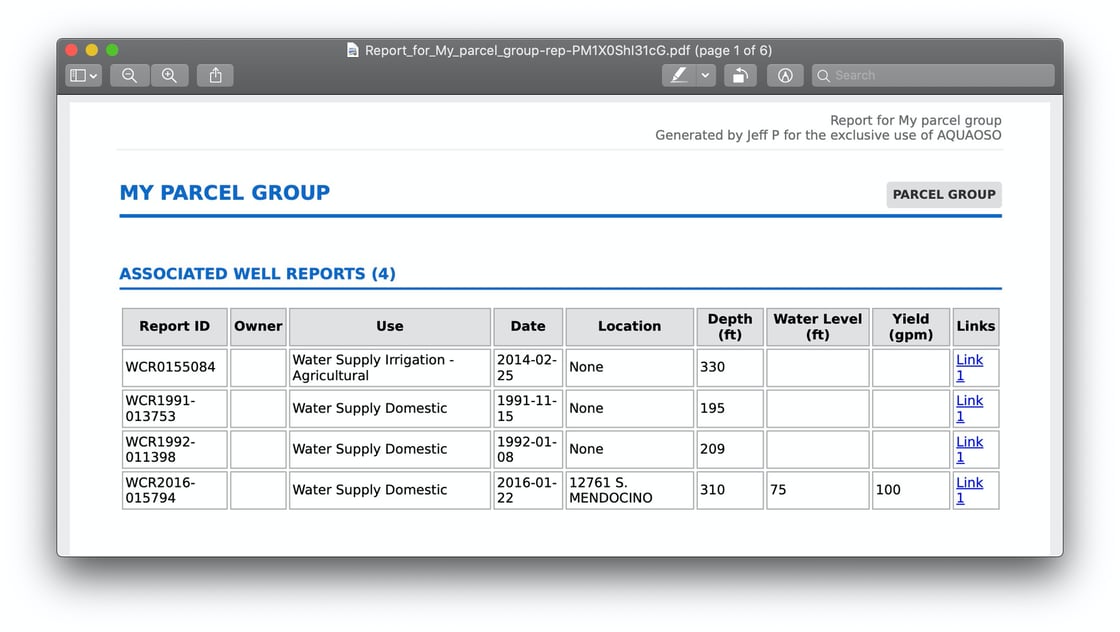 We hope you found this article helpful! Please let us know what you think by providing your feedback. You can always view our changelog from your AQUAOSO account to see all of our recent updates. Also be sure to check out our website for more resources, and for any further inquiries, please visit our Help Center!
----